Question lingers 'After Diana': Who is Prince Harry's dad? - USATODAY.com: "As the 10th anniversary of Princess Diana's death approaches, a new book takes another look at a long-dismissed claim that Prince Harry's father was actually Diana's lover, James Hewitt."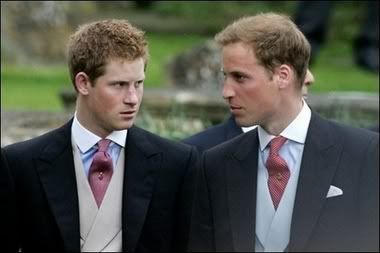 They kinda look like half brothers to me. One of them has the big ears, the other doesn't...hmmmmm..
Everyone in the UK would freak out if this was actually proven.
I say let's give the little git a dna test and see just what kind of creepy crawlies are in those genes. Probably find alien dna.